The "Keep It Simple" Portfolio
💡
Last updated on September 09, 2023 at 08:52 GMT. Next update before September 10, 2023 at 16:00 GMT.
Portfolio overview
What happens if you go long a stock index that always goes up and two asymmetric bets in the middle of bear market then wait 5 years? We are about to find out.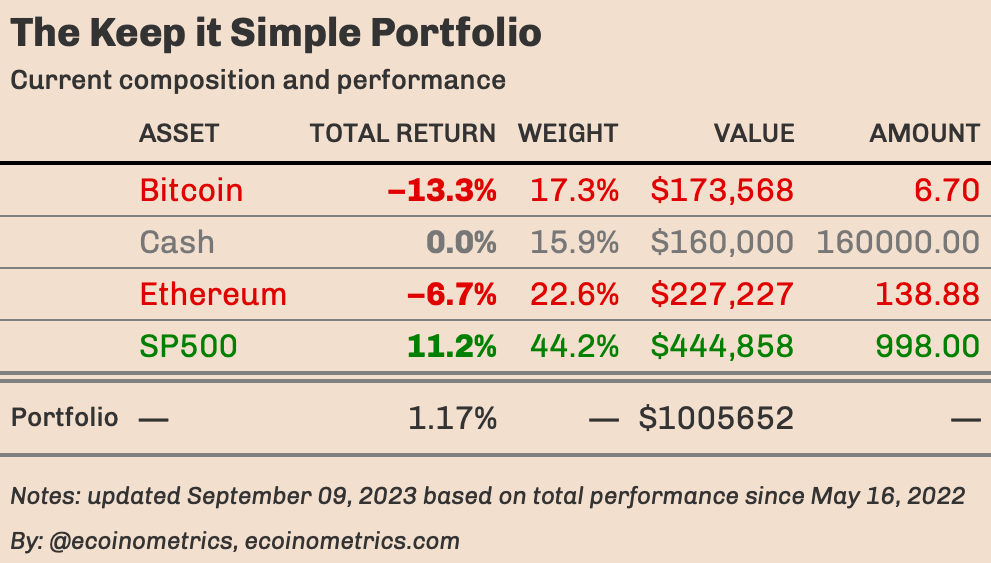 Performance
Bitcoin and Ethereum are the most volatile assets of the portfolio but given that they account for less than half of the total value we have only had mild drawdowns so far.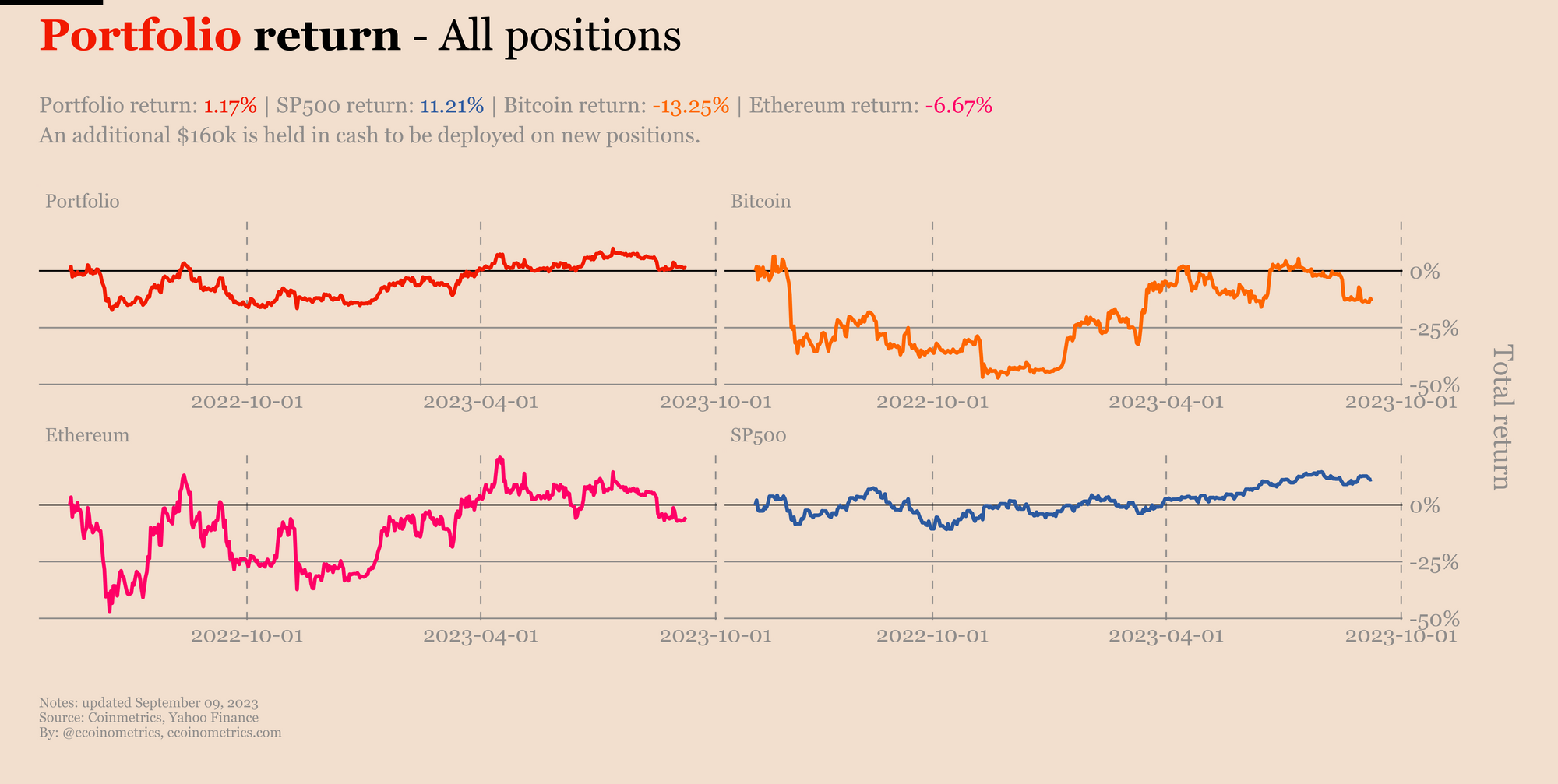 Composition
The original composition of the portfolio was:
SP500 (via SPY) with 40% of the initial capital.
Bitcoin (via spot BTC) with 20% of the initial capital.
Ethereum (via spot ETH) with 20% of the initial capital.
Cash reserves for the remaining 20%.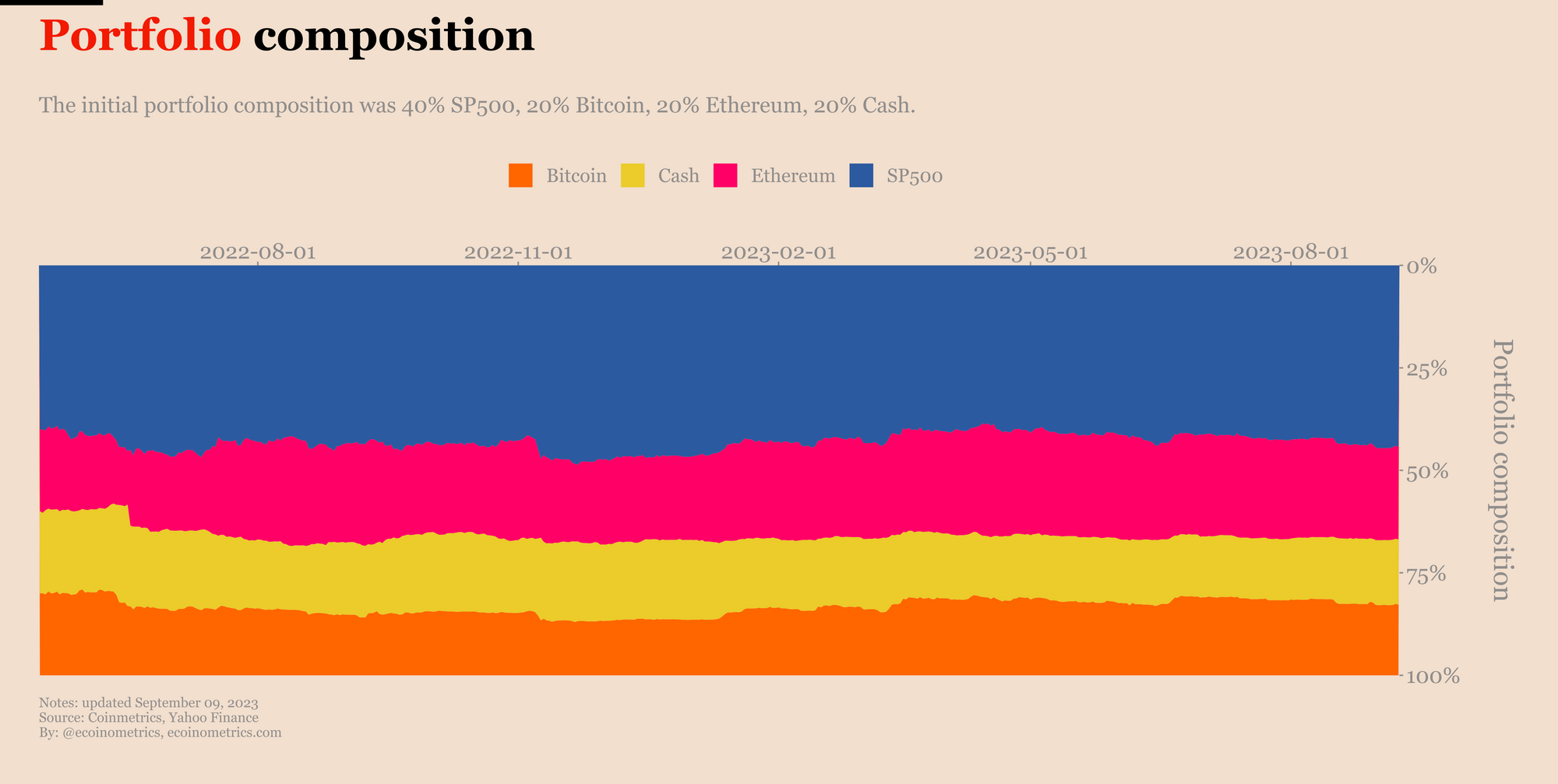 Correlations
Since the inception of this portfolio we have been dealing with highly correlated assets. The bet is that as over the long run the correlations will come down significantly.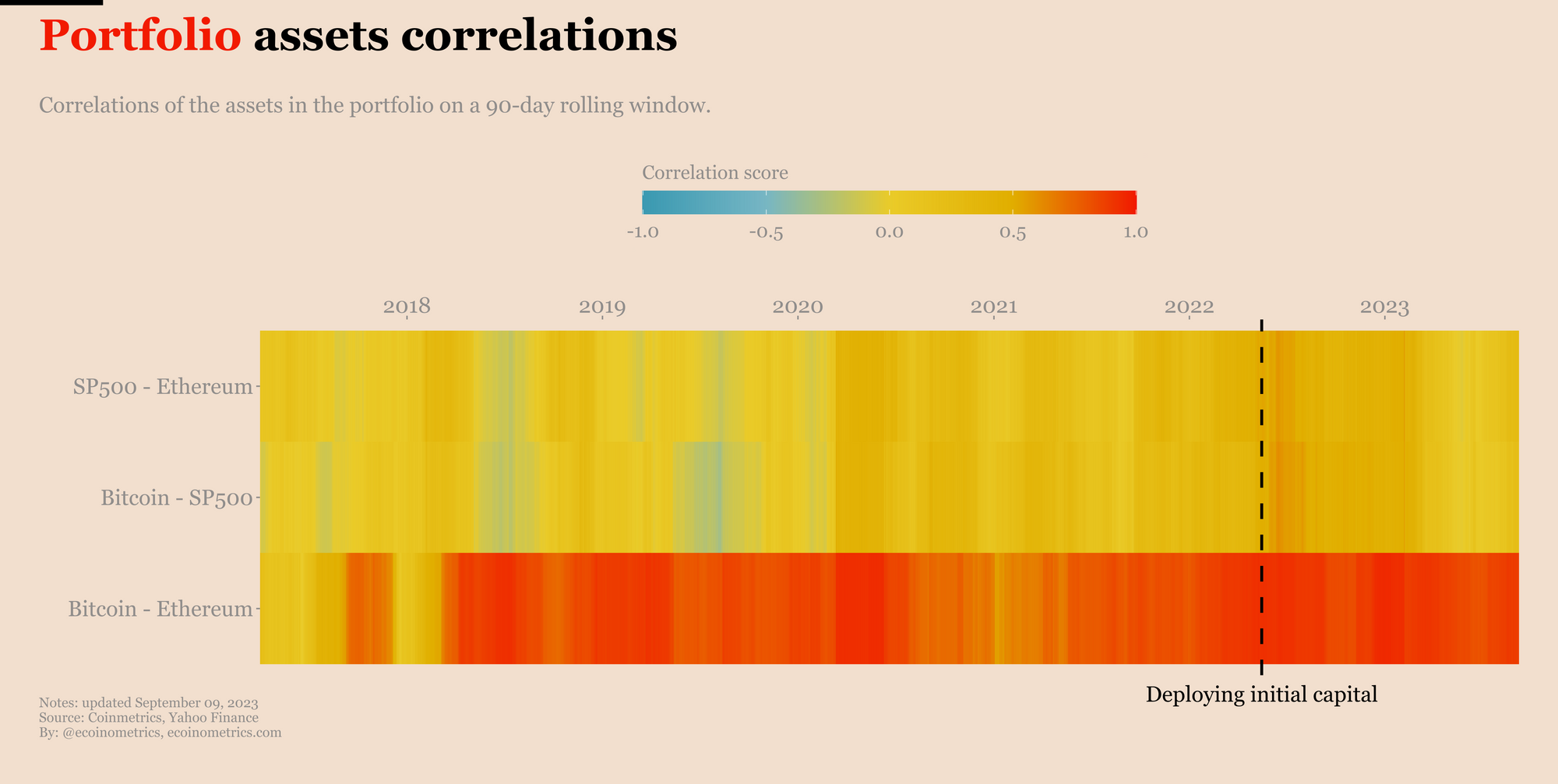 ---
If you want to get insights from crypto and macro data to help you make better investment decisions go subscribe to the Ecoinometrics newsletter.
Each issue of the newsletter tells you what you need to know in 5 minutes or less, direct to the point, with lots of charts to allow you to quickly visualize what's important.
Join more than 20,000 investors here: